Welcome to Wright-Patterson's OSC
---

Please join us for our 70th birthday party!
Tuesday, September 9th at 6:00pm
at the Wright-Patterson AFB Club.

Hurry, reservations are due by Thursday, September 4th.
Reserve here now!

Click image to enlarge.

It's going to be a big celebration, the more the merrier… so be sure to bring your spouse along too! There's going to be a special candy game and the winner will take home a corn hole set! Who wouldn't want that? Come on out and par-tay and share a wonderful dinner with new and old friends!

In the meantime, if you have questions about membership or about the WPOSC in general, please like us on Facebook or contact us via email at membership@wrightpattersonosc.org.

If you are ready to join now or renew your membership, please click here to complete a membership form.



---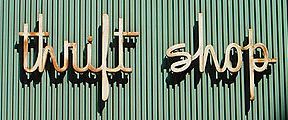 The Thrift Shop is open in its new location in Bldg. 95.
(Click the Thrift Shop sign above for more information.)
---
---

WPOSC MEMBERSHIP EVENTS 2014-2015

Tuesday Evening, September 9th
("Happy Birthday!")
Dinner 6:00pm

October 9th — 10:30am
November 13th — 6:00pm (Evening)
December 11th — Holiday Brunch 9:30am
January 15, 2015 — 10:30am
February 12th — 10:30am
March 12th — 10:30am
April 14th — 6:00pm (Evening)
May 14th — 10:30am


---
All events are held at the WPAFB Club on the 2nd Thursday of the month unless otherwise noted. Date and times are subject to change. Please consult The Wright Word for complete details.