Welcome to Wright-Patterson's OSC
---

It's Time To Get Ready For The
"Make It, Bake It, Fake It!" WPOSC Silent Auction
Luncheon Event Thursday, March 13th!

Reservations due by Friday, March 7th.
Click here to make yours NOW!

Donations are being accepted now!
If you would like to donate an item, please contact
Paula Cardenas at (937) 384-0092 or paulacar@aol.com.


Click the image above for more details.
If you need childcare, please contact Jill Belarmino
as soon as possible at jillbelarmino@gmail.com.
---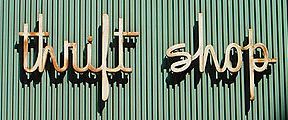 The Thrift Shop is now open in its new location in Bldg. 95.
(Click the Thrift Shop sign above for more information.)
---

WPOSC MEMBERSHIP EVENTS 2013-2014

March 13th
("Make It, Bake It, Fake It" Luncheon Event)

April 8th
("BLINGO" Evening Event)
May 8th
("Derby Days")


---
All events are held at the WPAFB Club on the 2nd Thursday of the month
unless otherwise noted. Date and time subject to change, please consult
The Wright Word for complete details.