WPOSC Activities
You can get more information about the WPOSC Activities by checking The Wright Word (see download links to the right in the sidebar) or by contacting the WPOSC Activities Chair at activities@wrightpattersonosc.org.
Antiques Societé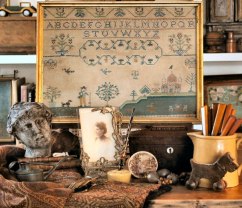 The Antiques Societé meets the 4th Friday of the month in the Wright-Patterson Club for a luncheon and program. Our speakers are always so knowledgeable and interesting and well-versed in such a wide array of subjects. In the fall and spring, we take a tour to a historic place and end the day antique shopping. In December, we invite all OSC members to enter a display in our popular 'Holiday Decorating with Antiques' judged program. We give beautiful antique door prizes each month.
Book Club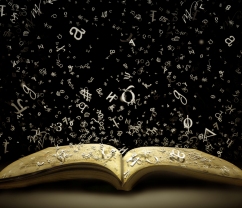 The Book Club is known for its diversity, reading old classics to new best sellers and everything in between. We all love to read strictly for pleasure, which leads to some very informal and fun discussions! We're always looking for new members who bring with them different perspectives and maybe some fresh new ideas from other book clubs! We meet the third Thursday of every month (Sept-May) at Barnes & Noble, Fairfield Road, Beavercreek. Come check us out!
Bridge and Duplicate Bridge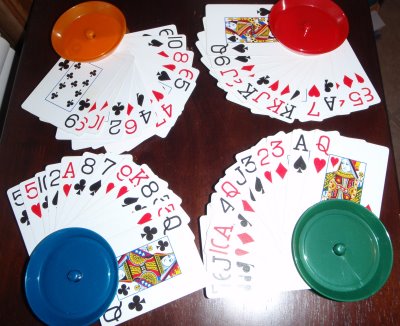 Bridge is a card game of skill and chance. It has been played for ages, and we here at the WPOSC are keeping the tradition alive! We have 2 bridge groups that meet on Wednesdays at the Wright-Patterson Club Rocker Lounge. Bridge meets on the 1st and 3rd Wednesdays, and Duplicate Bridge meets on the 4th and 5th Wednesdays. We always welcome new players!
Brush and Palette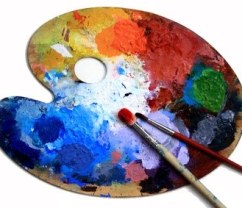 Brush and Palette is a group of artists who like to get together and create. We all have different strengths and love helping each other create beautiful art. If you are an artist, or even have an interest in art, come and make something beautiful with us! We meet every Wednesday from 9:30-2:30 in the Activities Room in Building 95.
Bunco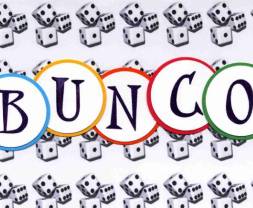 Bunco is a dice game, played in rounds. Players take turns rolling the dice and trying to accumulate as many points as possible to win each round. The game is played at tables of four in competing teams of two. During play, players track the number of rounds they win and lose as a team, and the number of Buncos scored individually, on their personal scorecard. At the end of the night, wins, losses and Buncos are tallied, and prizes are awarded.  Bunco is typically held on the 1st Monday of each month (unless it falls on a holiday) at 6:30 PM.  Members take turns hosting in their homes.  Bunco is typically held on the 1st Monday of each month (unless it falls on a holiday) at 6:30 PM.  The cost is $7.00 to play, and we usually ask all participants to bring a sweet or savory dish to share.
Chicks4Flicks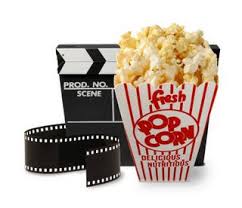 Chicks4Flicks is a fun group for people who enjoy watching movies! Our meeting time varies month-to-month to accommodate everyone's busy schedules. Sometimes we will meet for a meal before the movie or have dessert afterward! We are a laid-back group, so come as you are!
Coffee Group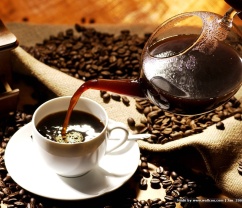 Coffee group is a laid back, come as you are, stay as long as you can group! Kids are welcome. We usually meet the 3rd Wednesday of the month at 9:30 am and try to visit many different areas of Dayton. Join us!
Euchre
Euchre (pronounced YOU-ker) is a trick-taking card game played with four people in two partnerships at each table. It's more complicated than Bunco, but less complicated than Bridge. Our daytime group meets on the 2nd Mondays in the Activities Room, and our evening group—which can include spouses—meets on the 3rd Tuesdays at members' homes. Euchre is easy to learn, so whether you're a veteran player, or brand new to the game, please come join us!
Happy Hour Crafting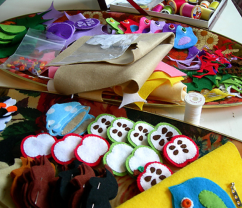 Join us once a month to work on your own craft, or do the group led craft to take home. Please bring $5.00 materials fee to participate in the group craft and a snack or drink to share with the group.
Lunch Bunch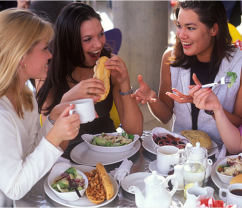 A great way to learn about the best places to eat in the area and make friends at the same time! We explore a different restaurant every month. This is a great one for those new to the area!
Mah Jongg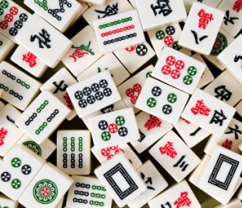 Come join us for the game that is "as addictive as chocolate!" Mah Jongg also supports the WPOSC Welfare fund through Mah Jongg rule book sales to groups and individuals worldwide. Come have fun and support a good cause.
Photography Group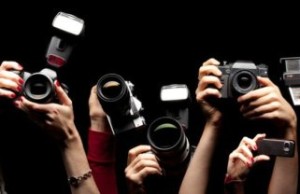 The Photography Club meets on the First Wednesday of the month. Meeting locations are announced on the WPOSC Photography Club Facebook page. This club is for anyone interested in photography. Beginners or more experienced, this is a great Club for people who need mentoring as well as those who like to mentor! For more information, please contact the Activities Chair at activites@wrightpattersonosc.org.
Playgroup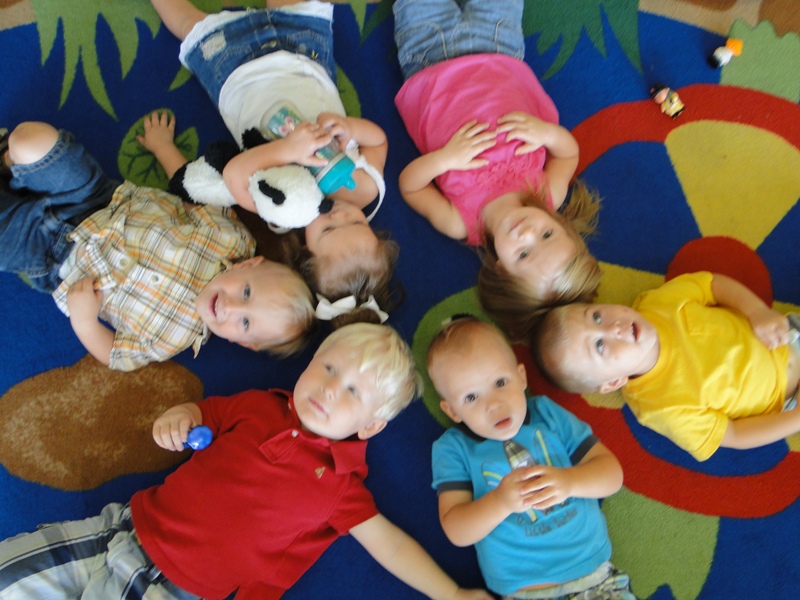 Playgroup is a great outlet to get out and socialize with different parents and for kids to get together and play with other children. We meet twice a month (typically the 2nd and 4th Fridays) at different locations around the Dayton area. Our group is very diverse with children of all ages, and we always have a good time. Come out and play with us!!!
Raise Your Glass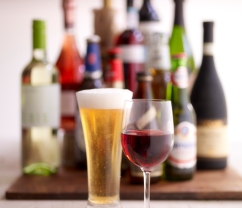 If you enjoy trying new wines and beers, join us as we sample Dayton's best wine lofts and pubs! You don't have to be a wine connoisseur to join us. We will taste and enjoy spirits paired with wonderful meals and appreciate new flavors and old together.  This group is seeking a Chair person.  Contact activities@wrightpattersonosc.org if you are intersted.
Rubber Stamp Club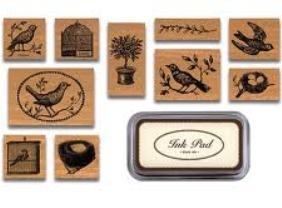 The Rubber Stamp Club meets on the 2nd Fridays of the month at 10:00am in the Activities Room of Building 95. Three or four members design a card or project each month, and everyone gets to make one of each to take home. Grab your rubber-stamping and paper-crafting supplies and come join us! We all have different stamping experiences, and we come together to socialize and share what we know about paper-crafting.
Skylarks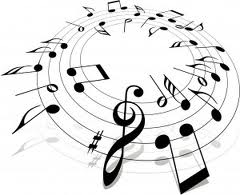 The Skylarks are known as "The Singing Goodwill Ambassadors of the OSC." The group performs at OSC functions and throughout the community.  If you would like to join, no audition is necessary, just a love of singing. For more information,  email  activities@wrightpattersonosc.org.
We are always recruiting additional singers. You don't have to read music to participate. Information on practice and performance schedules will be in future newsletters.
Spouses' Night Out (SNO)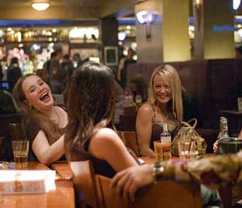 Are you looking for a way to get involved with other spouses to have some fun? No matter if your place of work is in an office or at your home, it is important to take time for yourself! What better way to do so than to head out with some fun, local Wright-Patt spouses? We invite you to join our group, Spouses' Night Out, also known as SNO! SNO is a group where we, as spouses, can get together for activities and dinners. It's basically a girl's night group, but of course our male OSC members are invited! Come out for a fabulous time!